Nightscape Astro Photographs
Nightscape photographs blend the landscape with the night sky. The introduction of the landscape to an astro photograph brings an element of familiarity, a reference point, and introduces more components which can be artistically composed in unique ways.
This page contains a small selection of my nightscape astrophotography.
Contact me to order rolled prints of astrophotography images.
Contact me for digital copyright authorisation to use prints (eg, commercial, publication, online, media).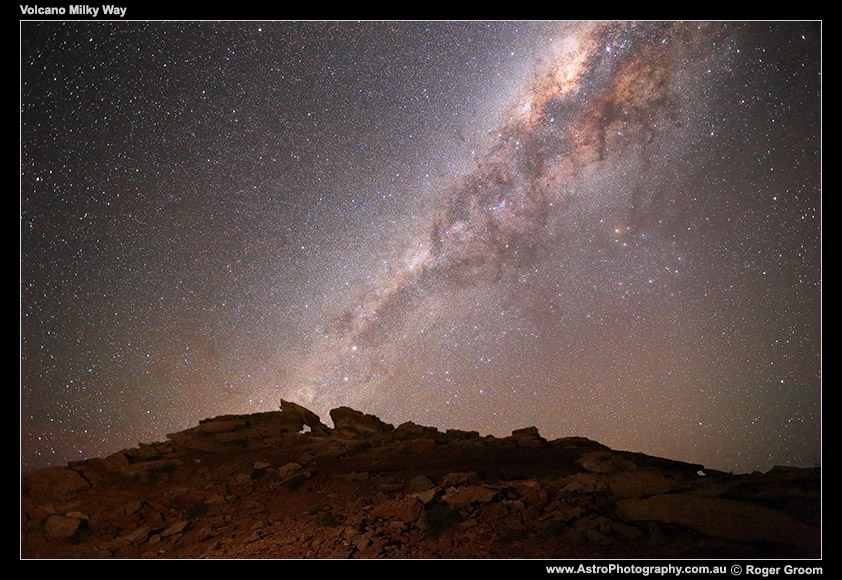 Volcano Milky Way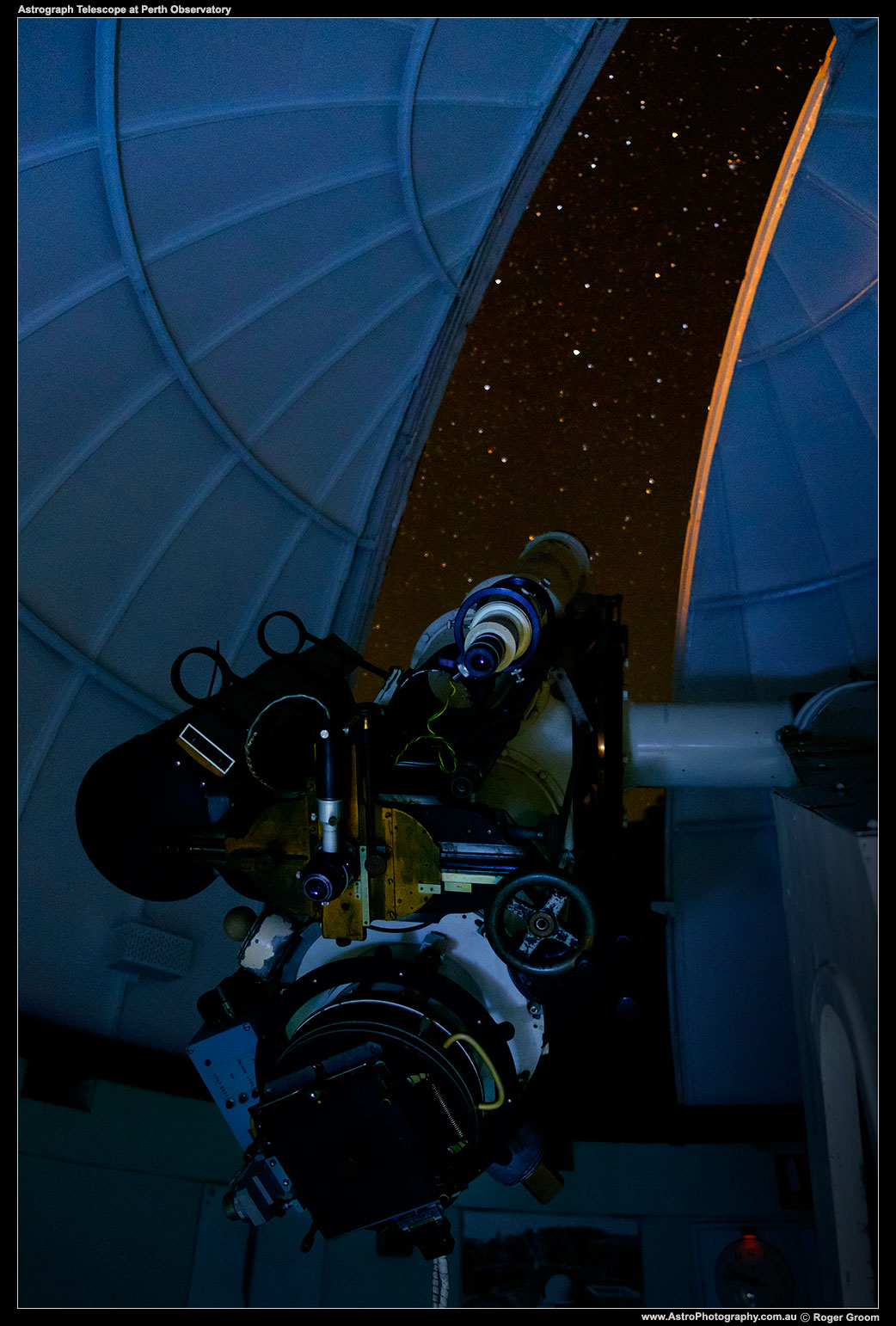 Perth Observatory Astrographic Telescope
Karalee Rock Sumit with Milky Way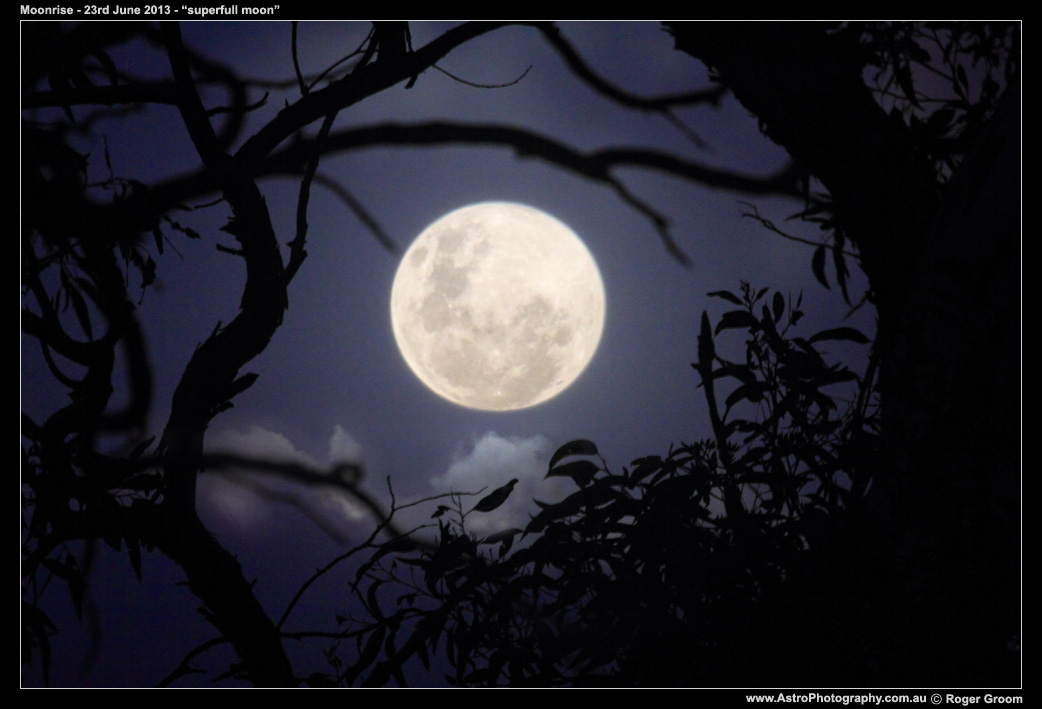 Superfull Moon with Silhouettes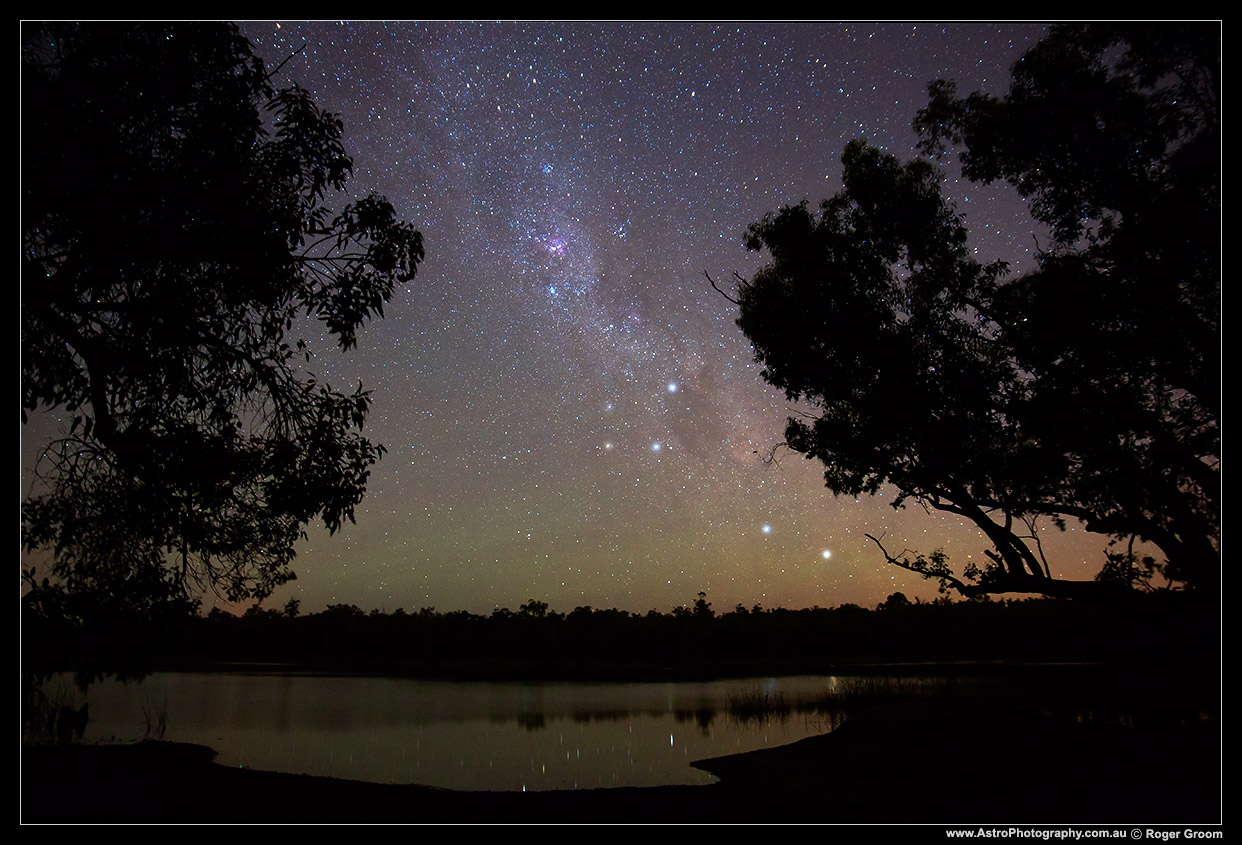 Southern Cross over Lake Leschenaultia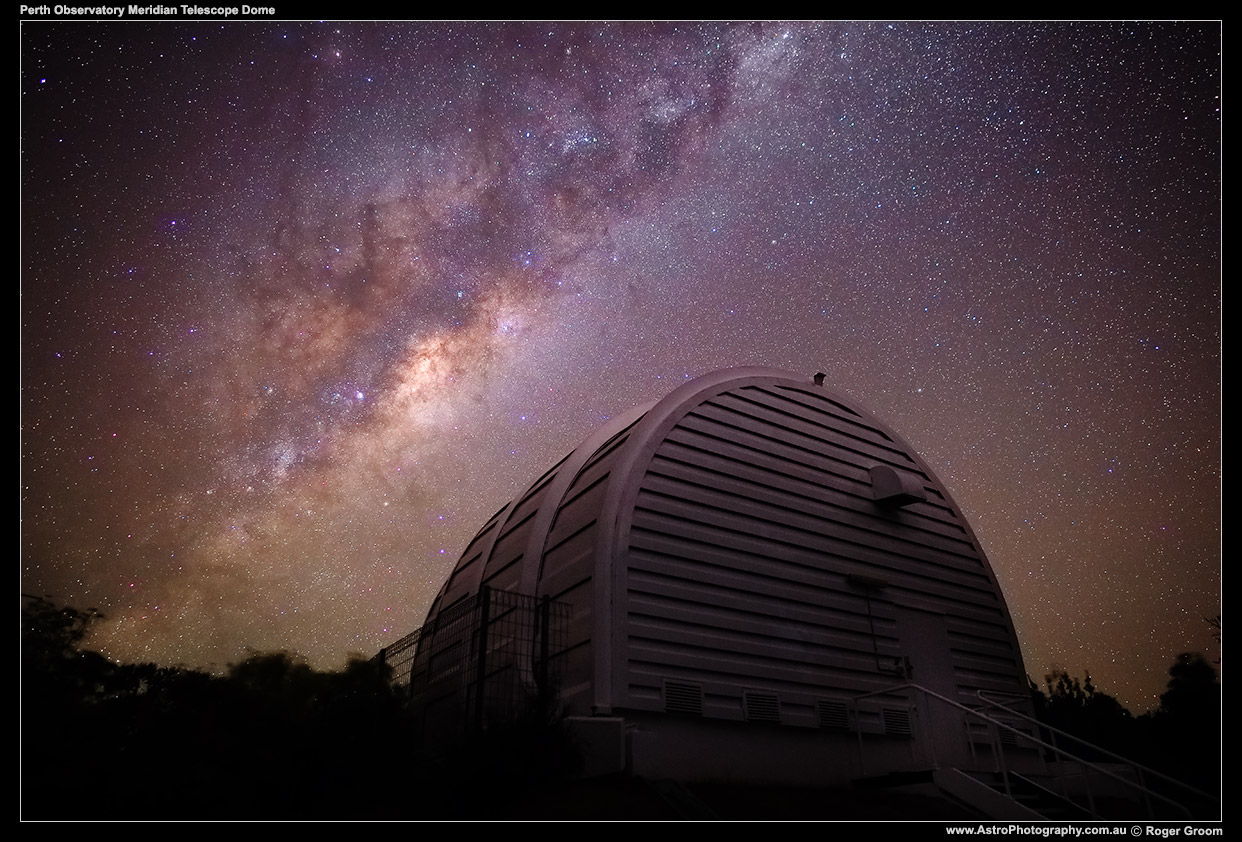 Perth Observatory Meridian (Transit) Dome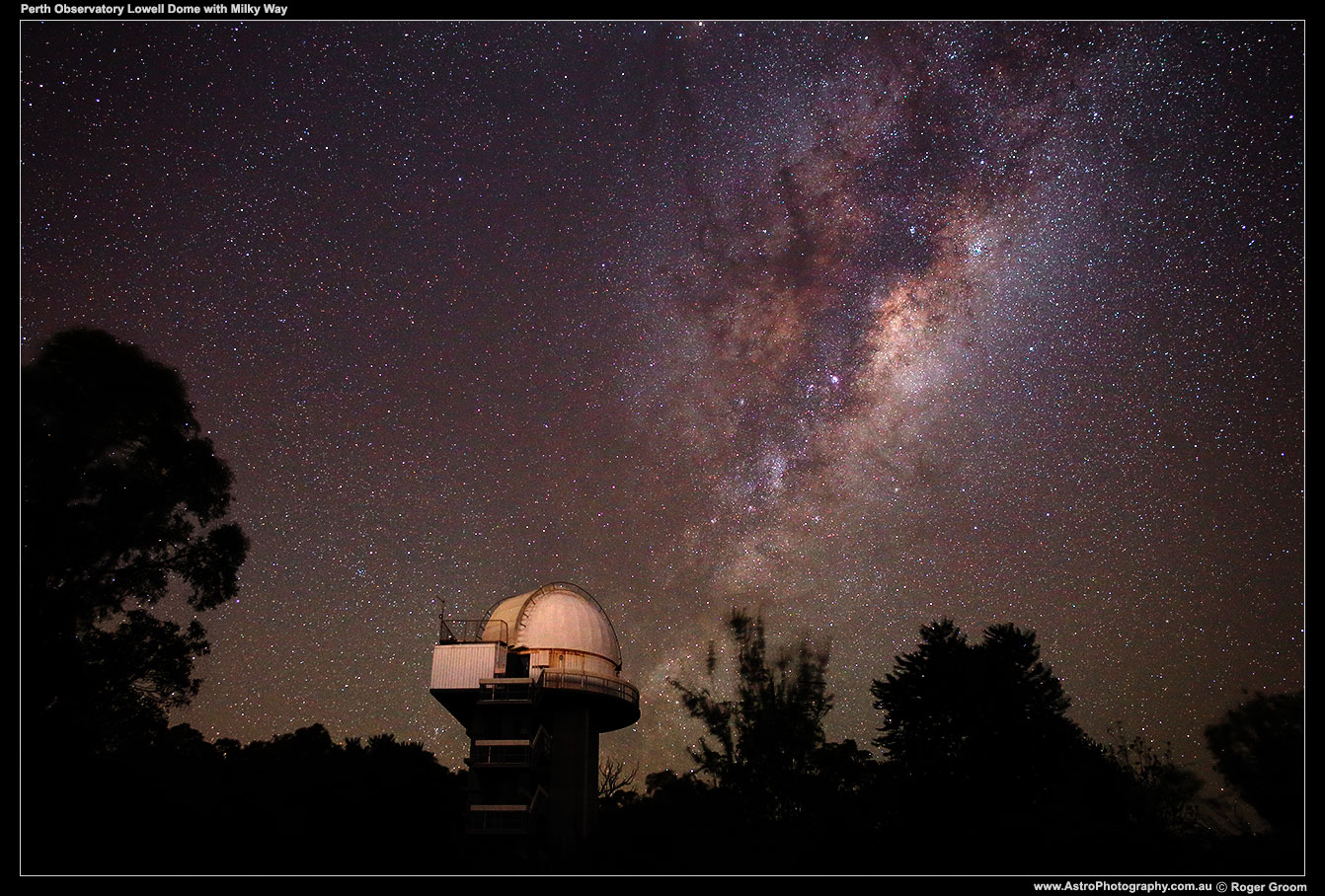 Perth Observatory Lowell Dome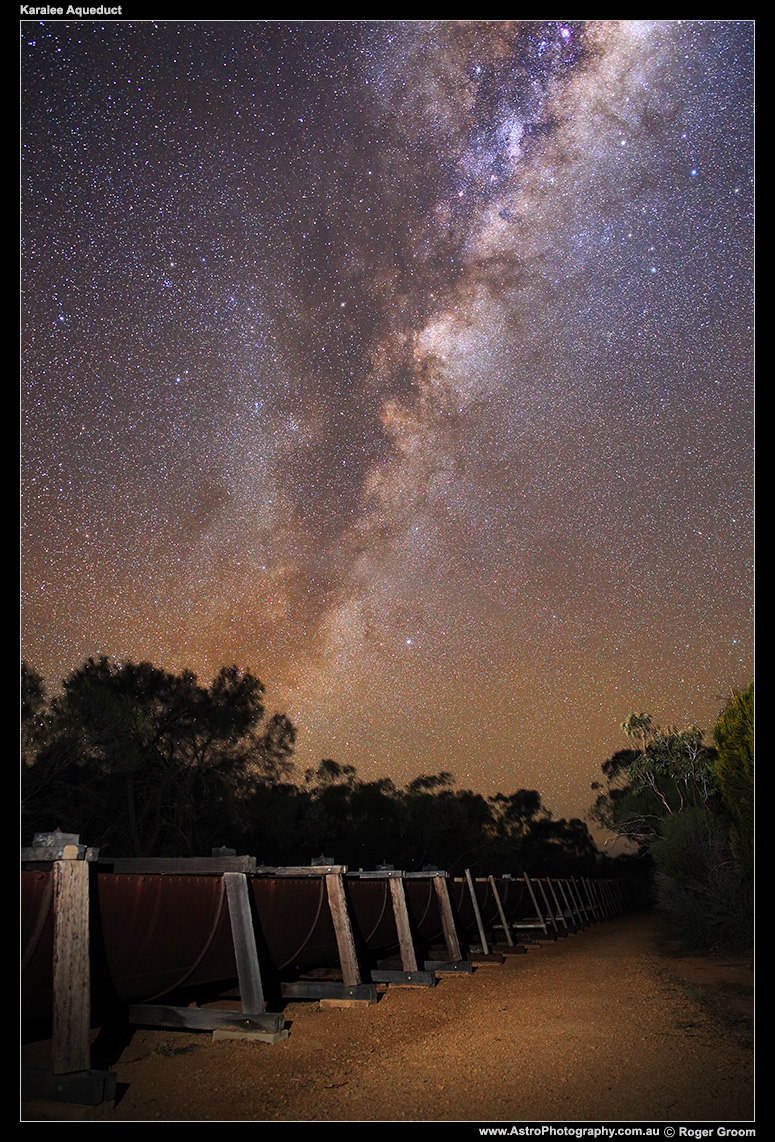 Karalee Rocks Aqueduct with the Milky Way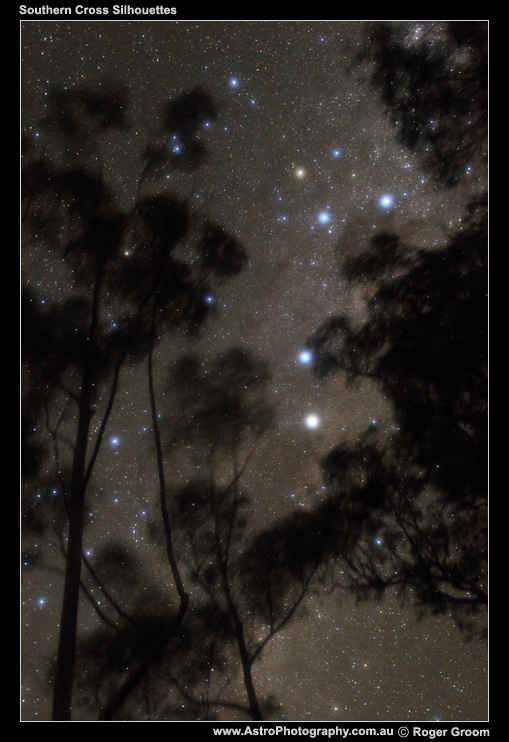 Southern Cross and Pointers through the trees of Dryandra Forest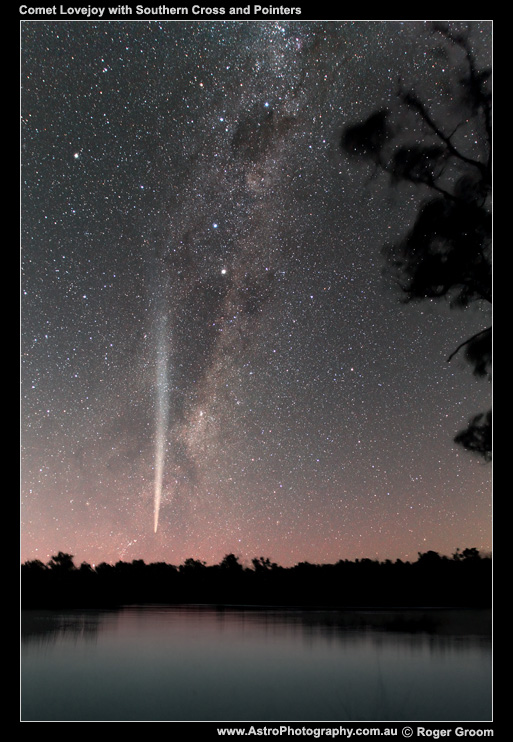 Comet Lovejoy with the Southern Cross and Pointers